Book your Repair with IT-Solve
Regardless of the device's fault, the first step for us is a Diagnostic to ensure no other faults within the Device and Quote the Repair.
Choose how do you want to book your Repair.
Engineer will Diagnose while you wait at 
[Main Workshop] in Campbelltown
No Diagnostic while you wait
[DropOff Points] across Adelaide
Request free pickup in Adelaide
Fil the form to request a Pickup
Send it by post for under 30$ – 2-3 days
Fill the form before you sent your device
100$ Diagnostic Charge applies only if you do not proceed with any of the Repair options we offer. This is to cover our time, expertise and unbiased genuine advice you receive regarding the repairability of your device.

Book your Diagnostic at Campbelltown Main Workshop
Straight assessment and quoting policy.
Diagnose and figure out the fault cause.

The customer accepts the quote

Customer does not want the device repaired

– $100 Diagnostic charge

Customer Donates for parts

– No charge

Attempt the Repair

Repair Succeeds

Repair Fails

– $200 Repair Attempt only

Customer Donates for parts

– $100 Diagnostic charge

Repair Succeeds with additional problems (keyboard, battery, screen, etc.)

Re-Quote the repair

Cancel the Repair

– $200 Repair Attempt only

Ready for Collection

Organize a pickup via

Collect Repair Device
Safari Browser on some Apple Devices is not compatible with this page, use alternative booking from above
You can easily self-identify the fault of your device and get an idea of cost of the repair. 
Choose type of device you have and identify its fault.
If none above applies, you need to book for a Diagnostic by ITSolve Repairs
Take Device to a DropOff Location
Is the IT-Solve Main Workshop in Campbelltown too far? We have DropOff points around Adelaide for your convenience!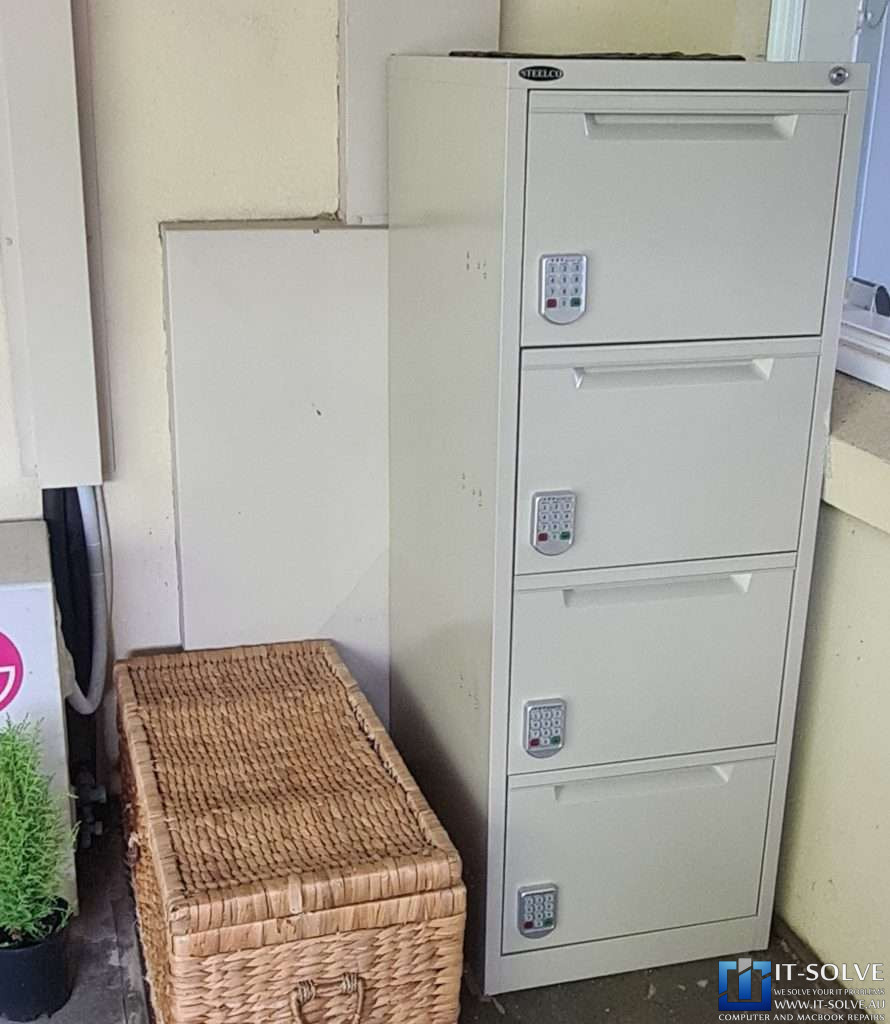 Is Campbelltown Workshop too far?
We start expanding our coverage, by providing DropOff Points and Secure Locker Points.
These locations will start popping around Adelaide, with aim to provide a convenient and secure place to drop off Device for a Repair.
No While you Wait Diagnostic at Drop-Off locations.

Book Your Repair with IT-Solve Repairs
1. Self Identify the Fault and get a Quote
Quickly Self-Identify the fault of your Device to get a estimated repair quote. Choose the section by type of device and its symptoms
2. Bring to Workshop
Book appointment at our Workshop.

ENGINEER DIAGNOSE FAULT WHILE YOU WAIT
2. DropOff Location
Book your appointment at DropOff location.

NO ENGINEERS AT DROPOFF LOCATIONS
3. Diagnose the Fault and Quote
We will Diagnose and identify the Fault within a day or two. Then we will, confirm the Quote with you and Repairs Needed. If you DO NOT proceed with a Repair - 100$ Diagnostic charge Applies.
4. Repair the Device and Test
We will Repair the faulty parts as quoted and ensure everything is tested and functioning as expected in under a week. If we encounter other problems and you decide to cancel the repair due to a price change, 100$ Diagnostic + 100$ Repair attempt charge applies to cover wasted time and parts.
5. Organise Collect/Return
We will organize for you to collect from DropOff point, our workshop or we can deliver/post it back to you. We require payment before we send it out. All repairs include 90 days warranty